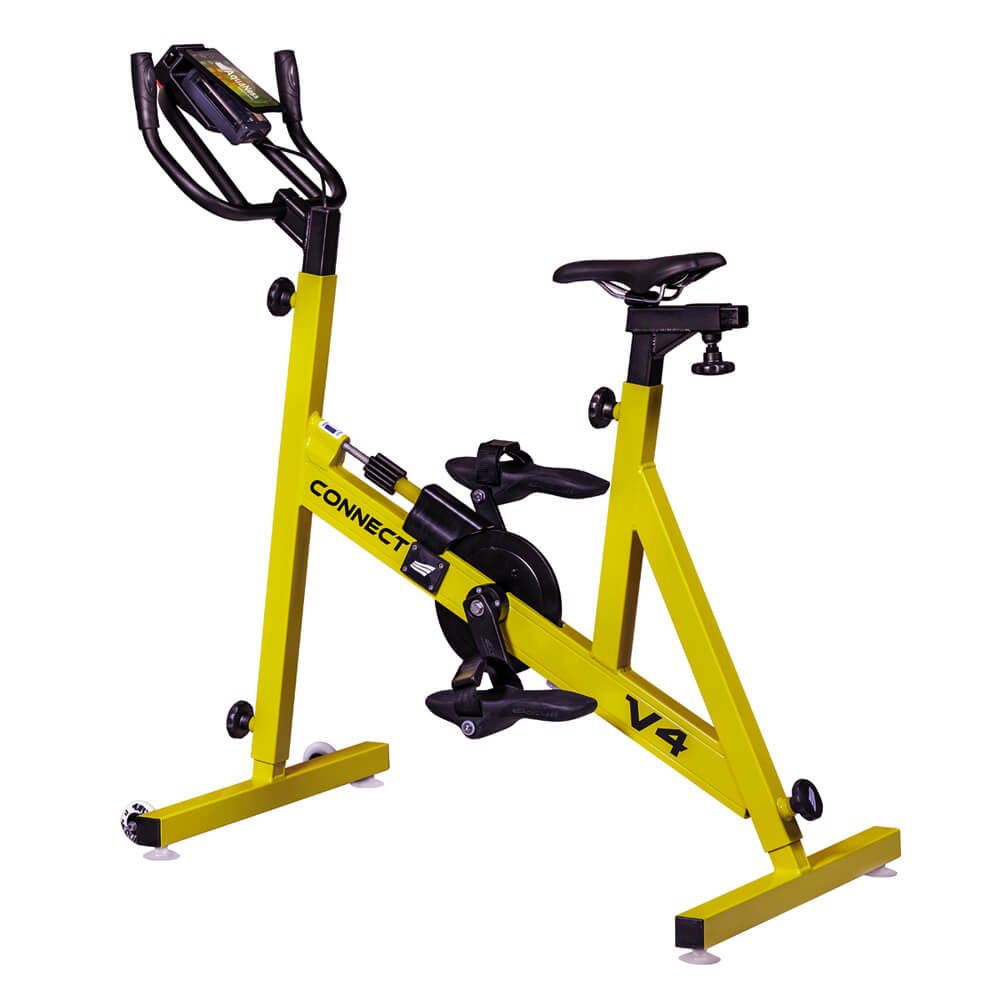 Aquabike connected V4 Aquaness
NEW 2021
A WORLD FIRST
Made in France
Non contractual photos
Aquaness, offers for the first time a "connected" pool bike. The V4 Connect. A world first.
Thanks to a free application, you can now directly manage various data during your Aquabike sessions: Speed (Km/h), power (Watt), calories (Kcal), distance (KM), pedalling frequency (revolutions per minute)….
Two modes are available: Solo for individuals and collective, to connect all the users' bikes to the coach's bike, who can then follow the performance of all the students live.
The recovery of the data, on the mobile application, at the end of the session, allows to control in real time the information, to store them and to analyse them through curves, graphs…
Aquabike courses are therefore optimised and performance maximised.
Wired connection to optimise reliability.
Sensor located in the crank.
Magnetic data detection.
Possibility of adapting the system to older Aquaness models.
100% waterproof.
Universal.
The application also offers a number of programmes (weight loss, injury prevention, etc.) as well as the possibility of creating a personalised programme.
"Stay connected"
Availability: May 2021